Places to eat along the canal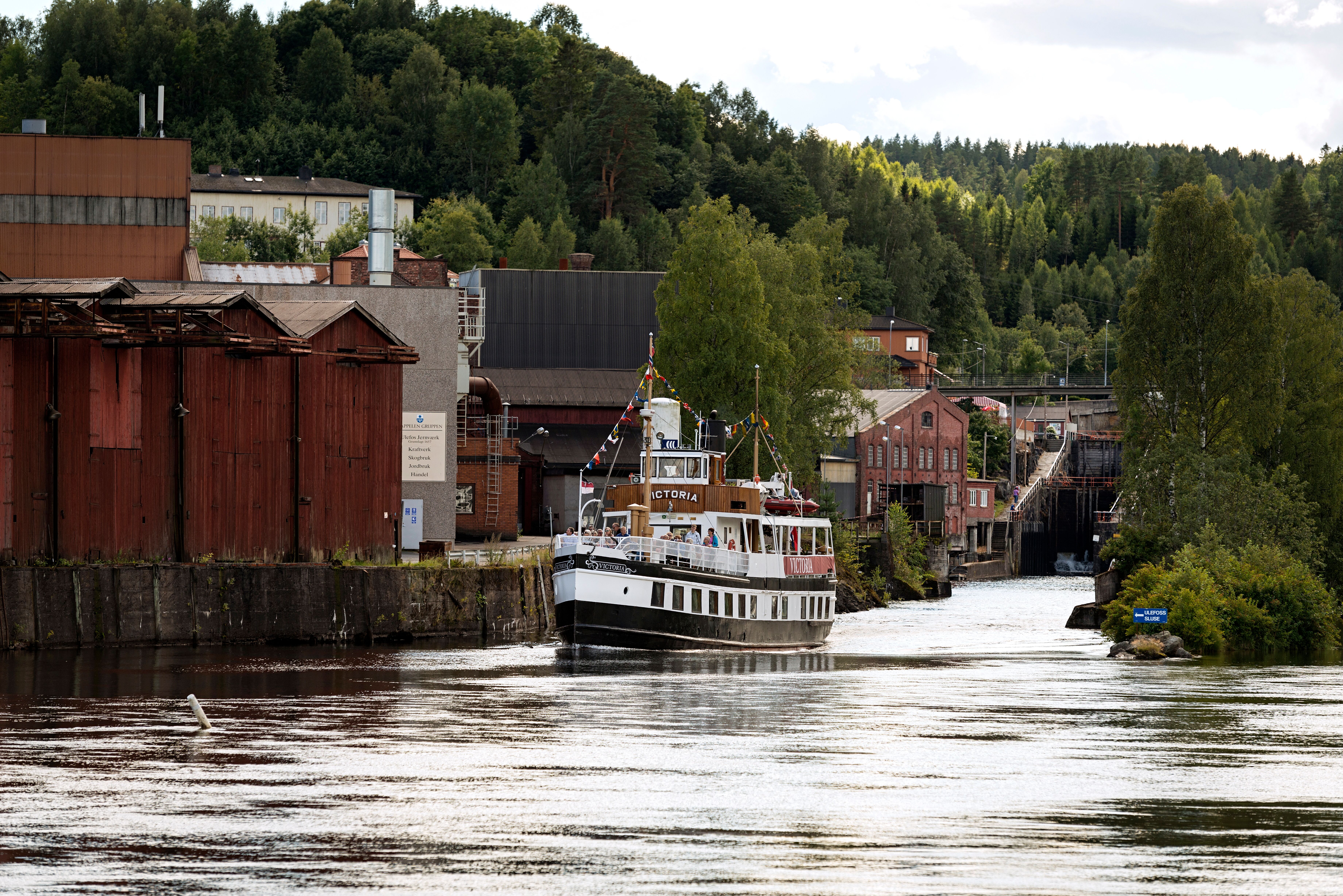 M/S Victoria
Varied restaurant and café menu throughout the day. Licensed for beer and wine service.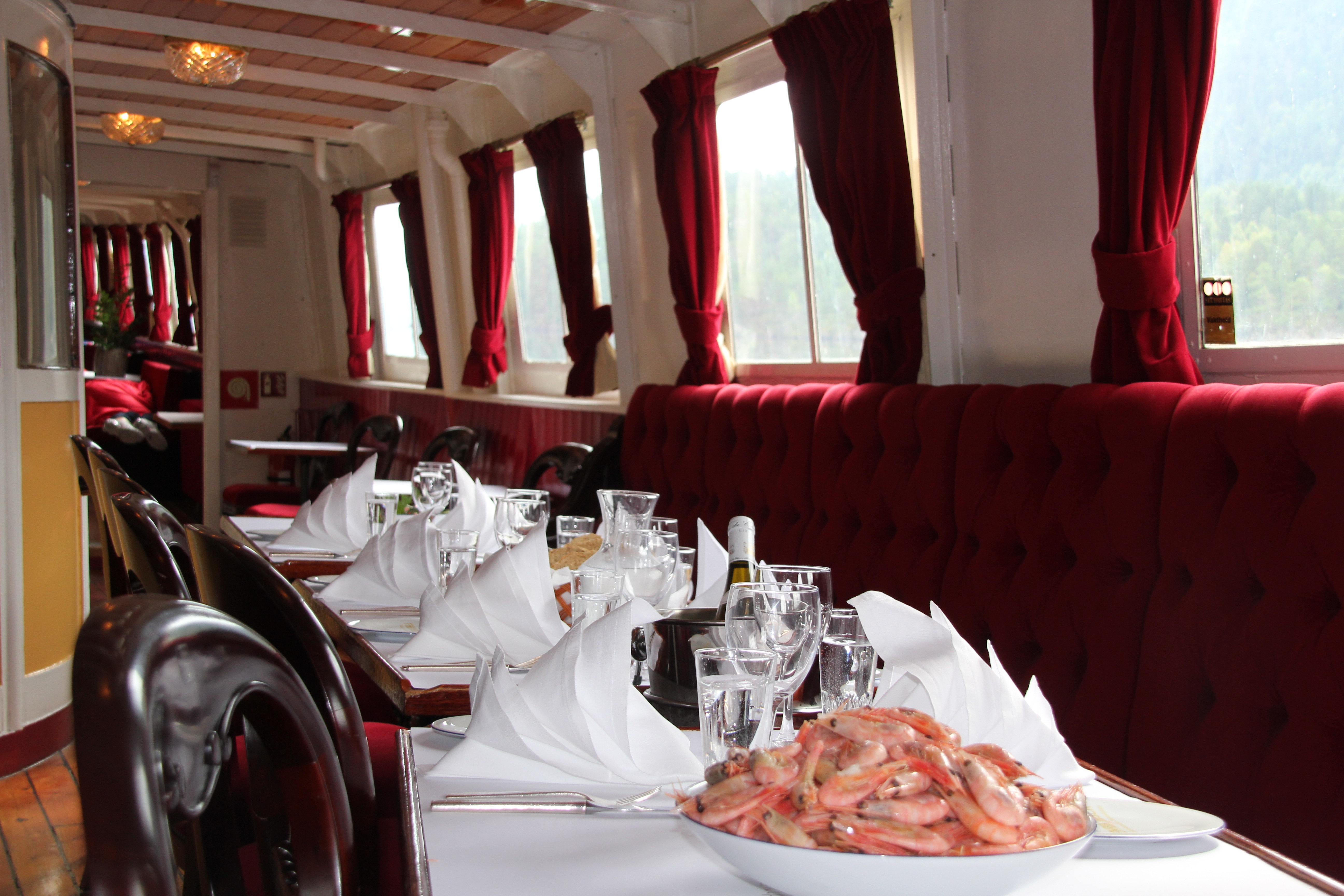 M/S Henrik Ibsen
The ship offers first class onboard service. Delicious dishes can be enjoyed on the Promenade Deck, in the Aft Salon restaurant or in the Café. A rich variety of wine or other beverages available to make your meal complete.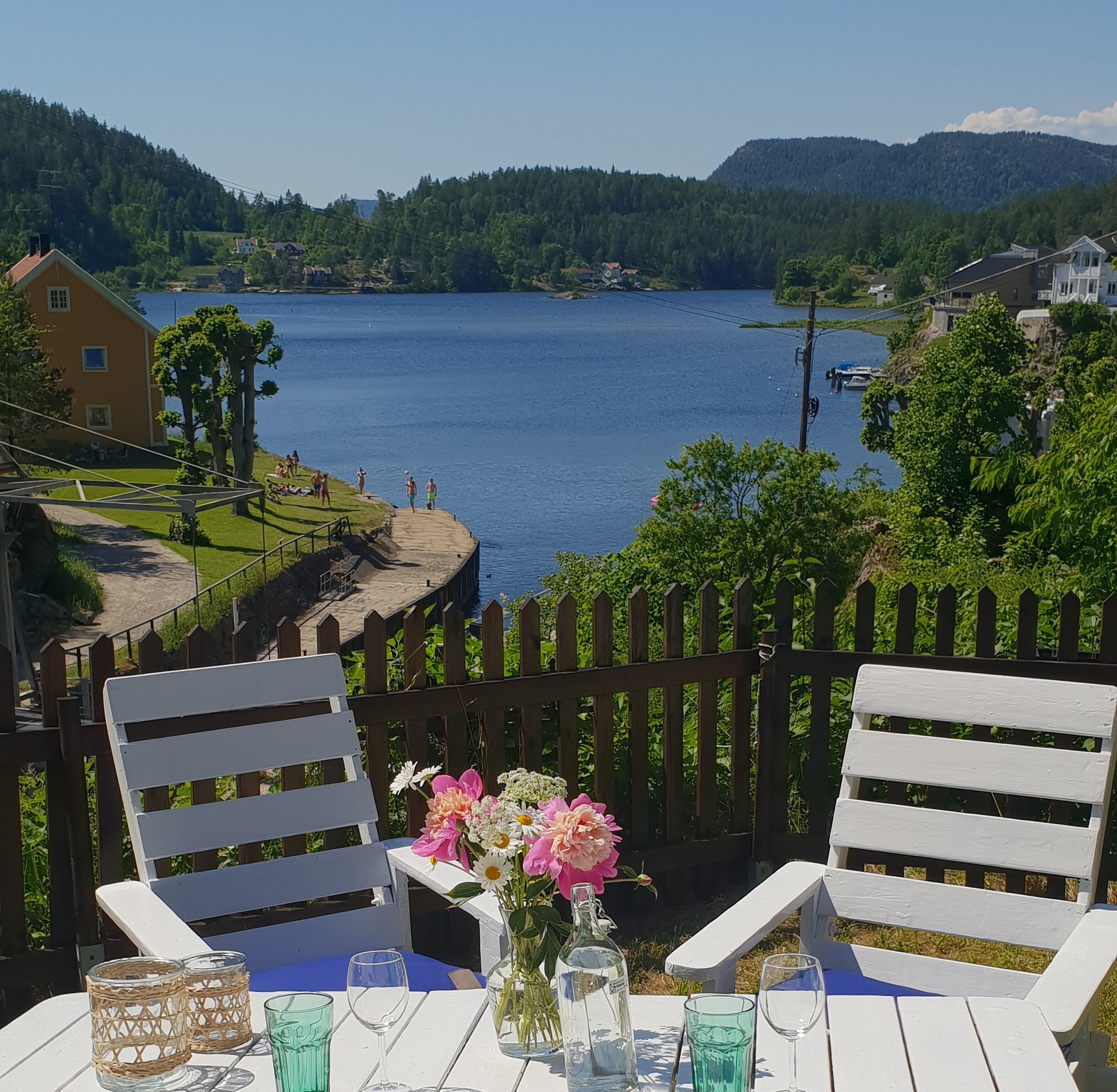 Slusemesteren på Løveid, Skotfoss
Slusemesteren is situated at the old Lock Master's villa at the upper end of Løveid Locks. You will find a varied menu, all kinds of beverages and an outdoor terrace with fantastic views over Norsjø.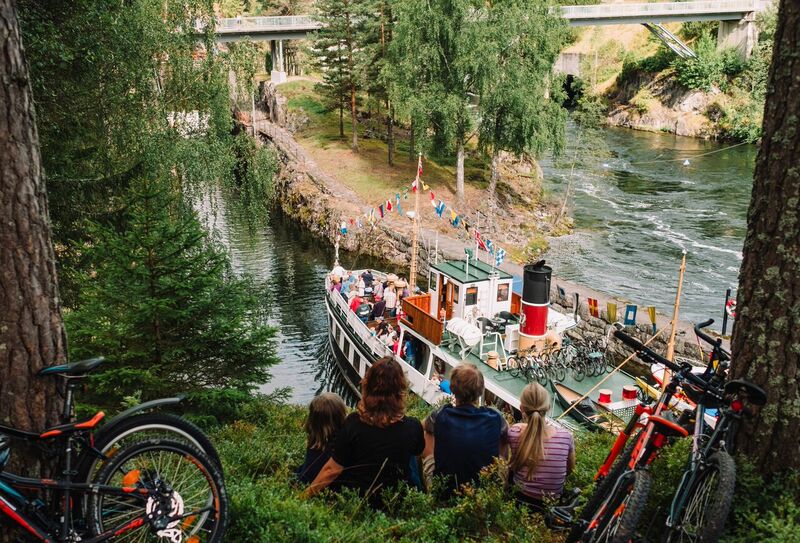 Øvre Verket Eatery, Ulefoss
In the middle of the historic workers' housings, you will find Øvre Verket Eatery, a modern restaurant beautifully located a short walk from the Telemark Canal, Ulefoss Marina and Ulefoss Lock. Guided tours are available at Øvre Verket, and they may easily be combined with a visit to the restaurant.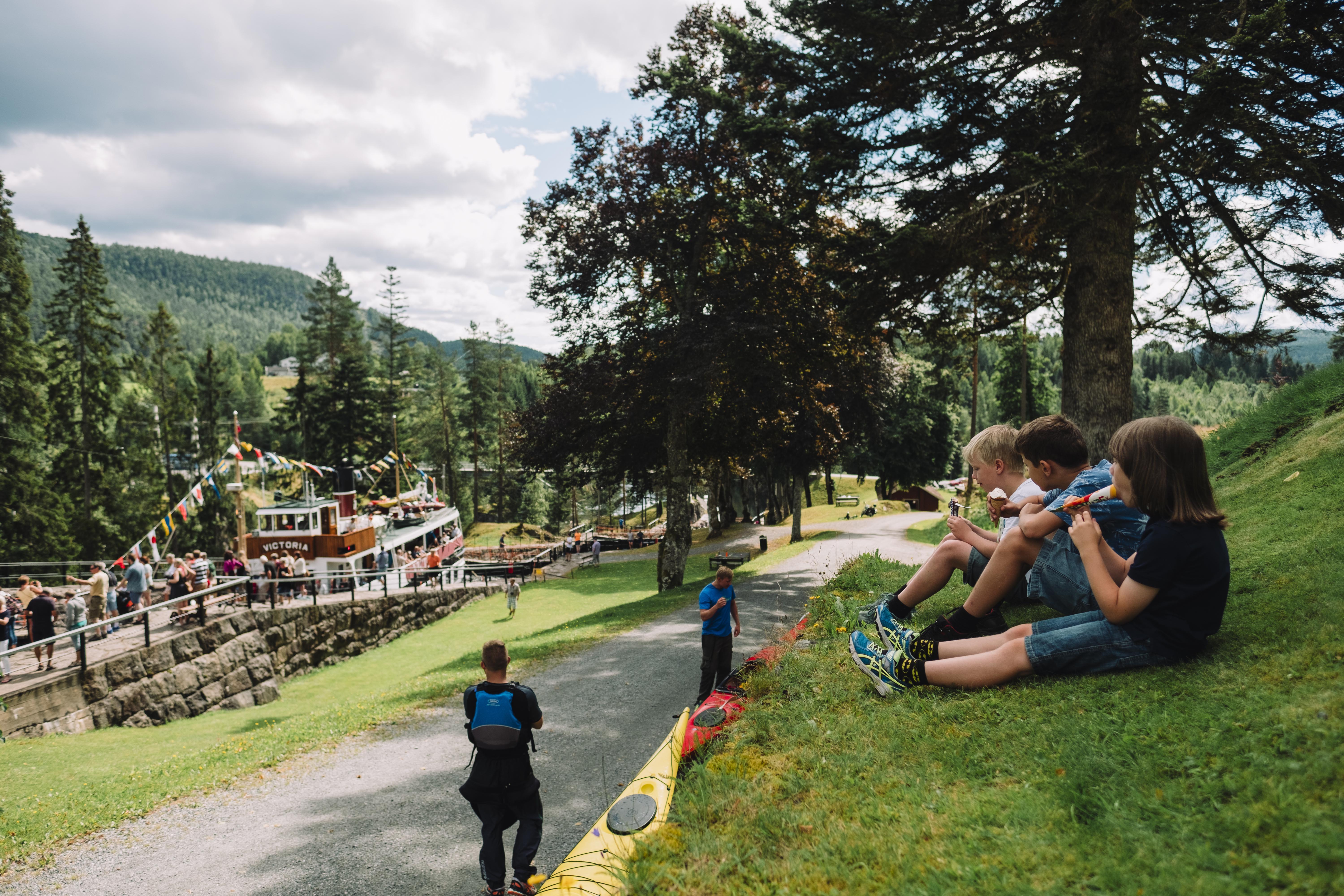 Slusemesterens veranda, Vrangfoss
---
Ved det øverste slusekammeret i Vrangfoss troner den historiske slusemesterboligen. Her kan du få servering både inne og ute på den flotte verandaen med utsikt over anlegget. Boligen ble bygget i 1892. Slusemesterboligen ble renovert i 2009, og fremstår i dag som et unikt spisested/ selskapslokale langs Telemarkskanalen.
Slusemesterens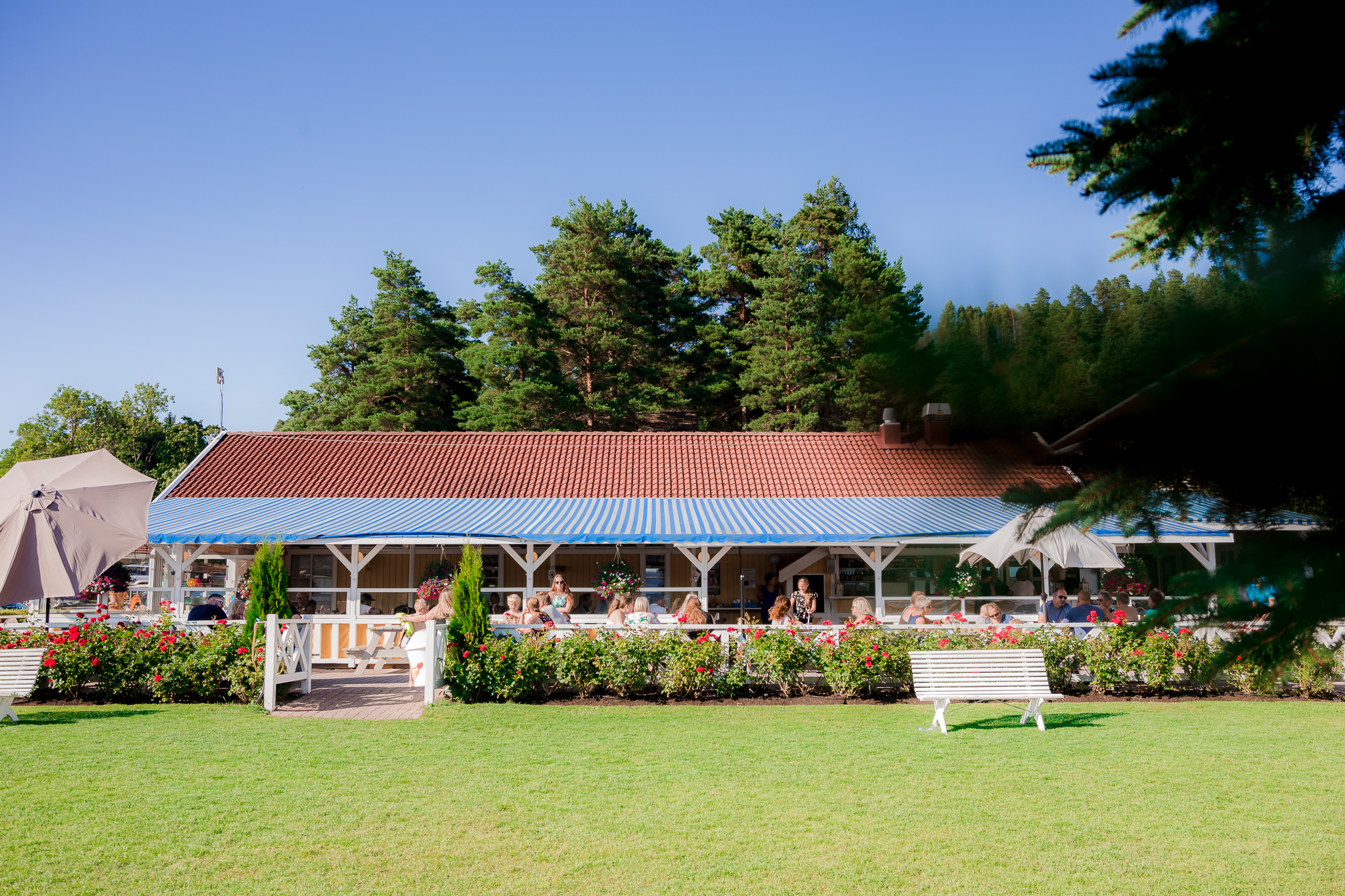 Restaurant Svilla at Norsjø Ferieland
The outdoor restaurant is situated directly by the shop and the service center overlooking the water. Feelgood is the keyword here. The green lawns and lavish flower arrangements give you the feeling of being in a tropical garden. The menu is varied and caters to both children and adults, lunch or dinner. The large outdoor grill is often in use by good weather. An outdoor bar offers refreshments of all kinds. For opening hours, please see home page at www.norsjo-ferieland.no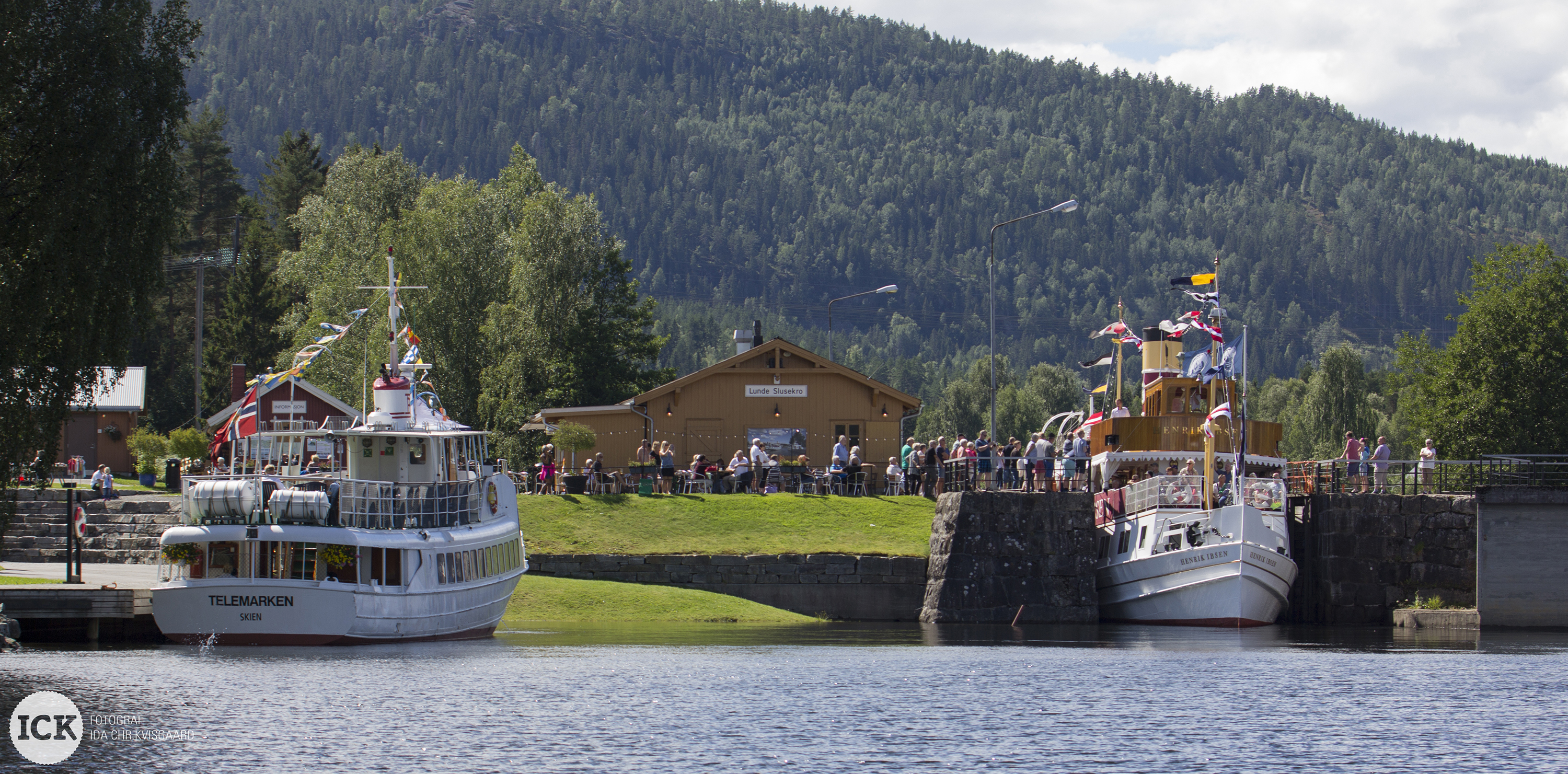 Lunde slusekro, Lunde
Lunde Slusekro is centrally located at the heart of the Telemark Canal, approx. 1 km from the village of Lunde. This is where you see all three canal boats meet around noon, and the place is normally crawling with people during season. A variety of cold and warm dishes are on offer, as well as ice-cream and kiosk articles. Indoor as well as outdoor areas, and groups are welcomed. We wish you a warm welcome to Lunde Slusekro by the Telemark Canal.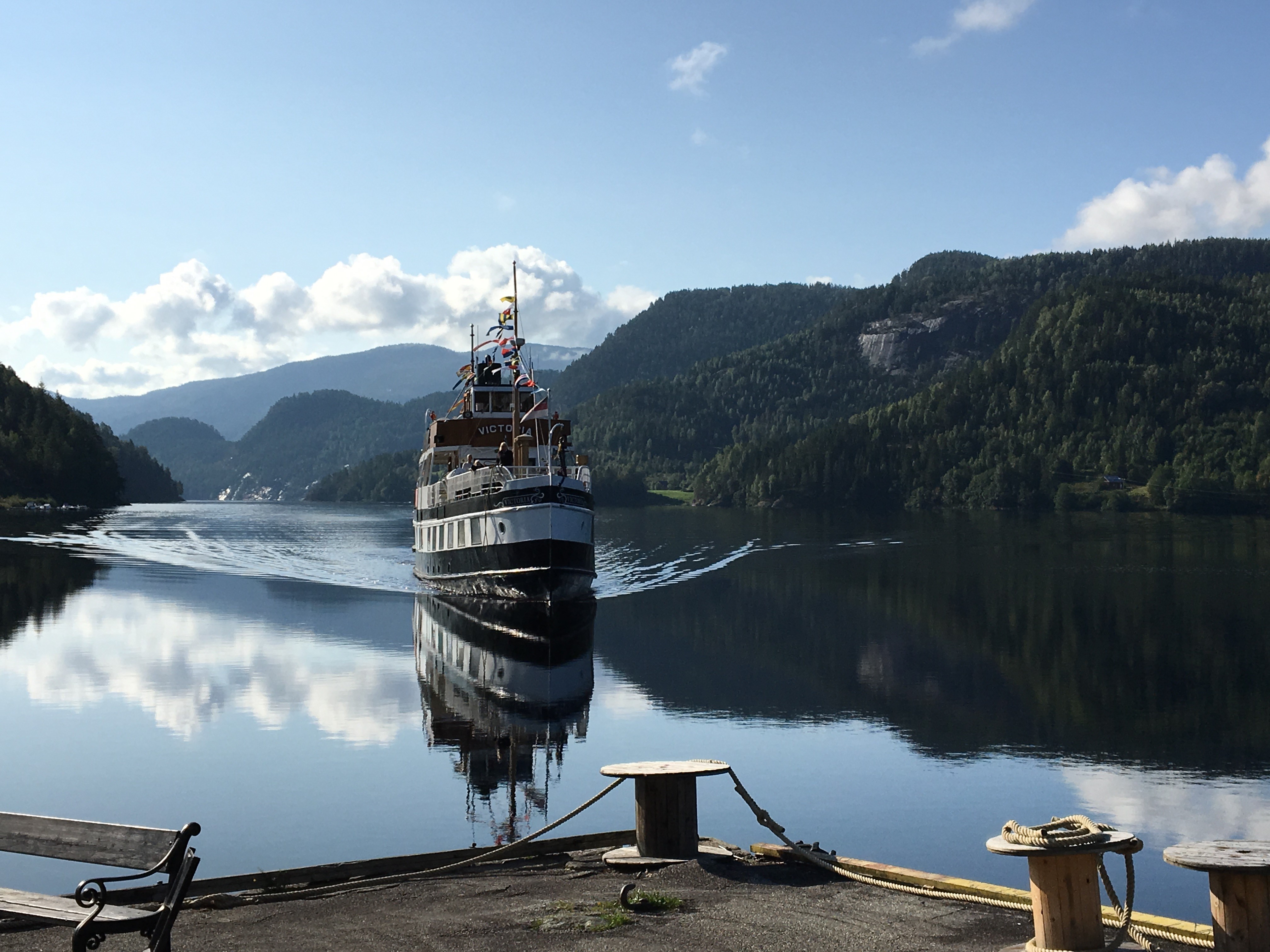 Kviteseid Bryggekafe, Kviteseid
Kviteseid Pier Café is a cosy summer venue by the edge of the water.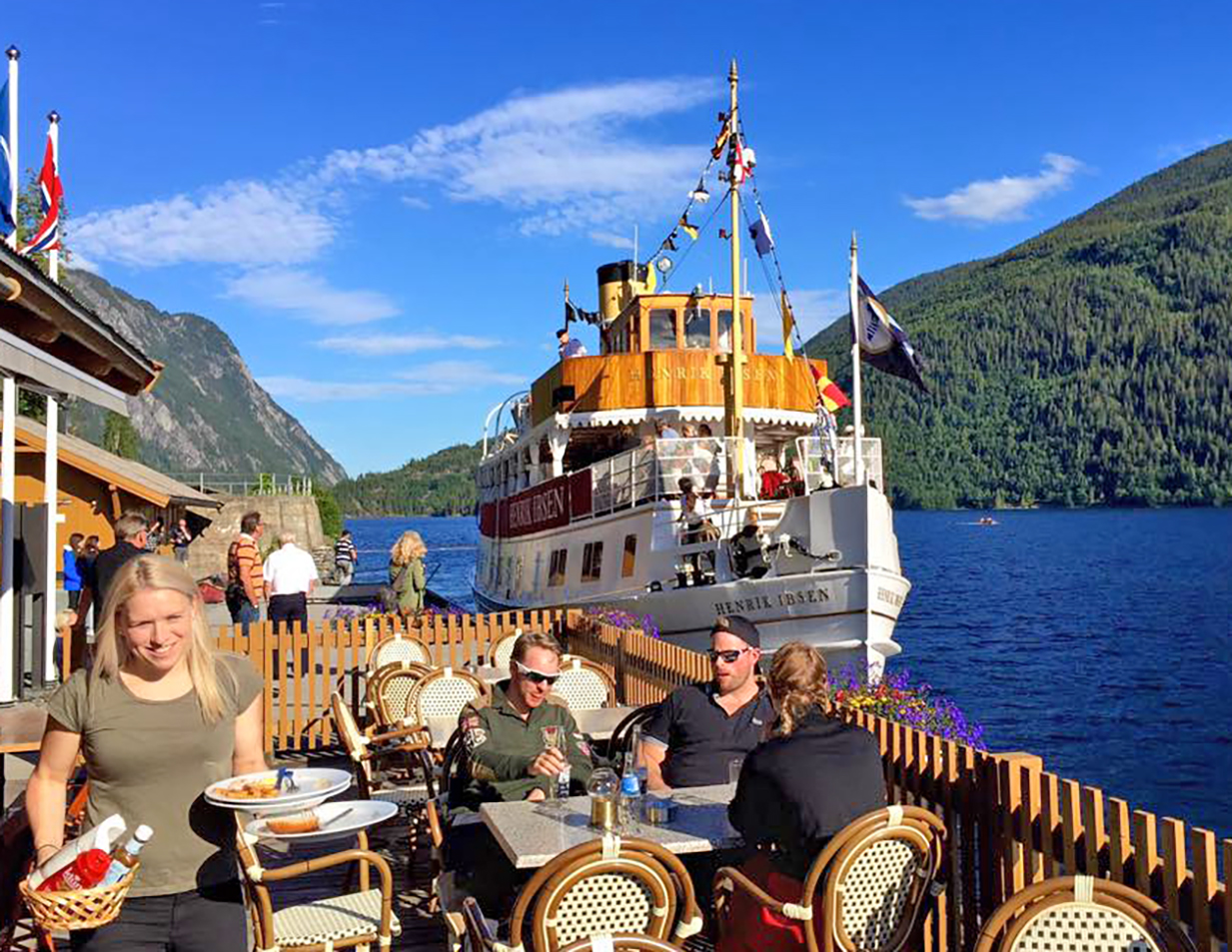 Lastein Bryggekafe, Dalen
Lastein Pier Café offers great hamburgers, steaks and a variety of other dishes along with tempting refreshments and good music. Troubadours and concerts are part of the summer program. Both indoor and outdoor dining possible. This is the end stop for the canal boats, and there is an art gallery in the neighboring building.