Restaurant M/S Henrik Ibsen
The restaurant is open for all guests during the entirety of the voyage.
The ship restaurant is dedicated to delevering a great experience focusing on both lokal and classic dishes. All meals can be paired with carefully selected wines and beers from the ship's sommelier. 
Ship menu 2021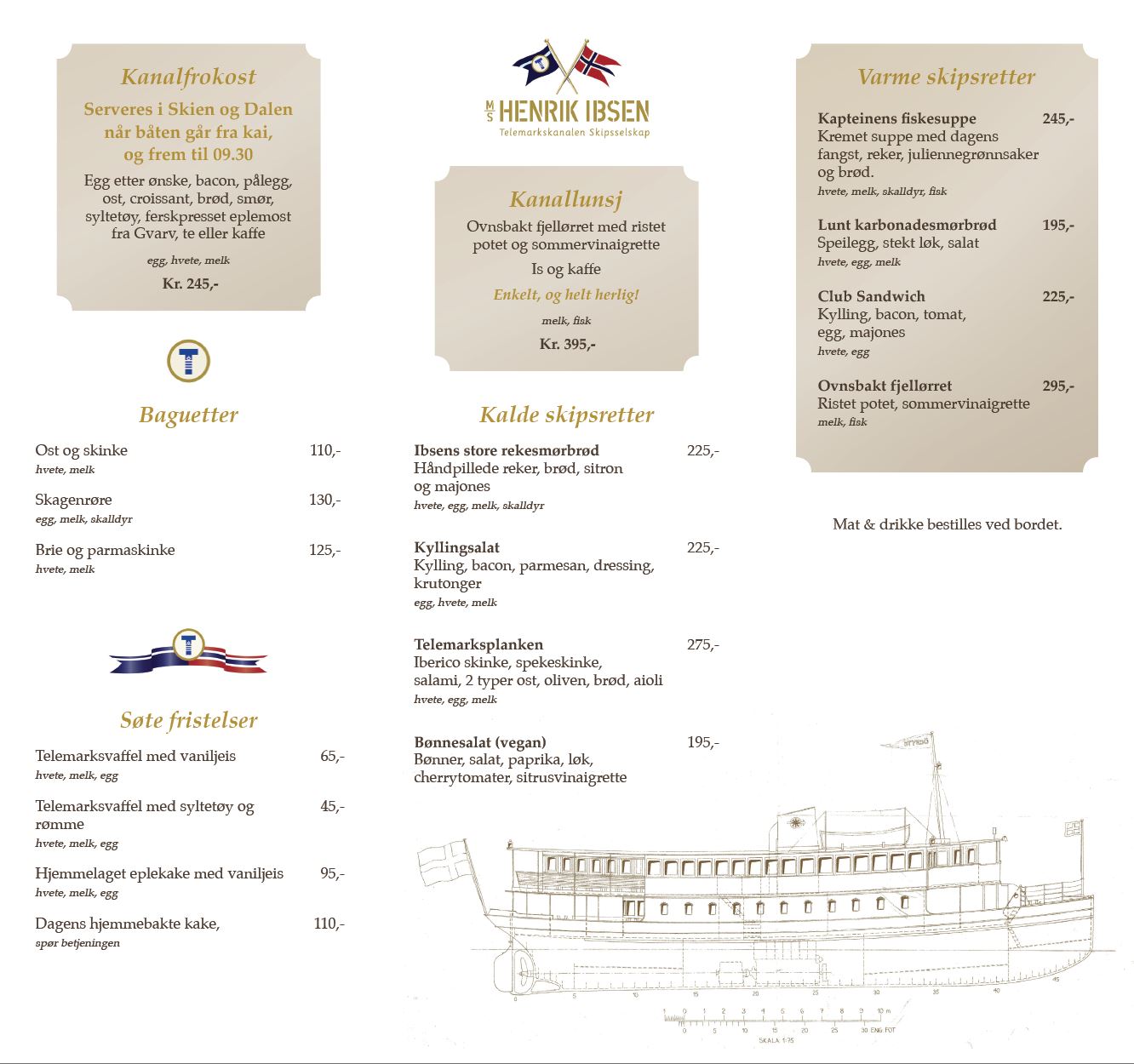 Allergies
We mark all known allergens on ourship menu, but due to a small kitchen there might be trace amounts of all alleregens in each meal. We recommend all guests with severe allergies to inform us in advance of their trip so that we can arrange alterantive options for service. 
 
Groups
For all groups for ten(10) or more guests we highly recommend booking food/menu in advance as to avoid unwanted delays for your group and other guests.